THE FICTIONAL MOVIE "GET OUT" MOTIVATED THE ATLANTA JOURNAL CONSTITUTION TO INITIATE THEIR SERIES ON "RACE" (WITH MANY REFERENCES TO "#BLACK LIVES MATTER")
NO ONE AT THE ATLANTA JOURNAL CONSTITUTION HAS YET GROWN 'THE GONADS' TO INSPECT THE QUESTION:
'Has 50 Years Of CIVIL RIGHTS POLITICAL HARVESTING Of The Black Community Valuables In Metro Atlanta DEVELOPED A Fabric Of ORGANIC COMPETENCIES That Defend Blacks Who Invested From Gentrification AND Departures Of 'Black Flight Progressives' ?
In our inspection of the "Atlanta Journal Constitution" we must recall that this past weekend they published a series of articles that used the term: "MAJORITY WHITE COUNTIES" versus "MAJORITY MINORITY COUNTIES " (Black, Hispanic and Asians compiled together).
THIS BLOG argues that "NON-WHITE WHITE SUPREMACY" is MORE POWERFUL today than "WHITE SUPREMACY" because UNLIKE 'WHITE SUPREMACY' - there is no means of REGULATING what is deeply seeded in THE NEGRO'S MIND through mass affirming propaganda.
Please recall a few years ago during the political redistricting that took place in CHICAGO.
Though all DEMOCRAT, "The Blacks" faced a (from my memory) a district layout of "8 White, 12 Black and 6 Hispanic" POWER allocation OR, if the Hispanic Democrats rejected 'The Black Democratic' proposal the allotment of power would be "8 White, 5 Black and 13 Hispanic Wards".
I depart from Georgia to Illinois to bring up this point in order to make my overriding case: WHILE the "WHITE vs MINORITY' construct might suffice in a discussion about 'WHITE DOMINATION'.....in the politics of BLACK PEOPLE - the fact that Chicago is a 100% Democratic Party franchise yet "THE BLACKS" have the ideal "NON-WHITE REPUBLICAN" conditions - REMAIN marginalized: Economically, Academically, Public Safety-Wize and most importantly: LACK THE 'GOVERNANCE' necessary to produce the desired CHANGE.
The point is:
A FAVORABLE POLITICAL CONDITION did not deliver what 'The Blacks' were promised (In Chicago OR Southwest Atlanta or Dekalb County or Clayton County)

INSTEAD the CORRUPT CIVIL RIGHTS PHARISEES have a county map that details counties that will be targeted for RACIAL FLIPPING - and thus DEMOCRATIC PARTY DOMINATION

"WHITE ALLIES" who are Democrats are piling BACK into formerly underdeveloped areas of Atlanta. Though they are VOTING for the VERY SAME CANDIDATES as 'The Blacks' when it comes to STATE AND FEDERAL POLITICS - at the local level the "Black Democrat versus White Democrat" quest for POWER is the second most PAINFUL divide, with GENTRIFICATION by WHITE ALLIES remaining as the most PAINFUL

Ironically the FUNCTIONAL result of the "Black Media" and "Black Wing Grievance and Political Opportunism Talk Radio" is that when it shifts their Black consumer's focus to the STATE AND FEDERAL REPUBLICANS - it masks what is CLEARLY the biggest source of pain for MARGINALIZED BLACKS: GENTRIFICATION - the threat of losing the "BLACK COMMUNITY LAND" to the hands of more resource leveraged WHITES - the party membership of the WHITES being IRRELEVANT
TALK TO YOUR RACIST WHITE FAMILY MEMBERS. CONFRONT THEM ABOUT THEIR RACIST VIEWS AGAINST BLACKS AND HISPANICS

- The Execution Of A Propaganda Scheme
If you monitor "Progressive Fundamentalist Nationalist" media sources you would know that they have been driving for an "Aligned Progressive Fight" against "White Supremacy" with WHITE ALLIES taking the lead in fighting their CRAZY WHITE RACIST REPUBLICAN UNCLE when he comes over for Thanksgiving Dinner.
This scheme is PLEASING to "The Blacks", fortifying their trust of their "White Allies". Far short of their status of "Auxiliary Black" because they SUPPORT REPARATIONS - the notion that "When My RACIST Republican uncle started degrading Blacks - I STOOD UP and pushed back against his RACIST IGNORANCE" allows a White Ally to give a first person account about an incident in which they - THE BLACK FRIEND would never be invited to as a first hand witness BECAUSE of the racist family's ban on interracial dating.
A MILEMARKER OF WHERE 'THE BLACK PROGRESSIVE POLITICAL CONFIDENCE SCHEME HAS REACHED':
THE NEGRO IS ON A COURSE THAT HE WILL NEVER FIND HIS WAY BACK FROM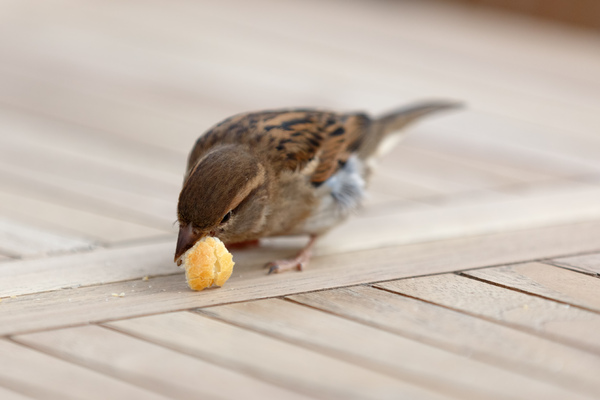 What do you do when you compelled the people to do what you asked them to do on THE FRONT END:
INVEST THEIR BLACK VOTE In The PROGRESSIVE FUNDAMENTALIST NATIONALIST MOVEMENT
LEAVE THEIR BLACK COMMUNITIES To Attend DOWNTOWN RALLIES In Order To Show THE VOLUME OF PEOPLE Standing Against The WHITE RIGHT WING ENEMY Is The NATIONAL BALLED UP FIST - That USED TO Be Made Up Of INDIVIDUALS Curling Up Their FINGERS Into A "Black Power Fist" In Their Own Black Communities
THE BACK END PROMISES Being UNFULFILLED - And YOU As The INVESTMENT ADVISER having maliciously refused to teach the Negro "Defensive Investing and Forensic Auditing Skills" - needing to KEEP HIM LOOKING FORWARD in support of YOUR AGENDA that the Negro has fused HIS AGENDA to?
ANSWER: JUST LIKE A TUMOR - YOU CROWD OUT HIS 'SPIRIT OF EQUILIBRATION'
Regardless of HOW MUCH TRUTH ON THE STREETS OF METRO ATLANTA confounds "CIVIL RIGHTS CON MAN / BRIDGE SALES MAN CONGRESSMAN JOHN LEWIS" - NO Cox Enterprises Employee is EVER going to mount a DEFENSE for the 'UNDER-DEVELOPED BLACK PEOPLE WHO HAVE BEEN HARVESTED" by standing up against CONGRESSMAN JOHN LEWIS 'Civil Rights Cataract Distorted Vision'.
This analysis does not fit smoothly into the "Conservative vs Progressive" bias.
We live in a world where a WHITE PERSON can get FIRED for saying the word "Nigga" in a Tweet - WHILE Cox Owned "WSB TV" can run a featured "Black Drama" that chooses to use the word "NIGGA" in order to "KEEP IT AUTHENTIC". (The writers understanding that BLACK PEOPLE know when a CONTEXTUAL SITUATION they'd hear a fellow Black say the word "NIGGA PLEASE", yet when an alternative word is scripted THEY would discount the product, asking if a WHITE PERSON WHO DOESN'T KNOW BLACKS actually wrote the script.
EVEN THOUGH the two "Black Police Dramas" on TV "Fox's Shots Fired" and "BET's REBEL" both show:
A racist police department
Who kills a Black man
The protagonists listing the "Black Civil Rights Homicide Victim Martyr Hall Of Fame' List: (Trayvon, Alton Sterling, Tamir Rice, etc)
NO ONE NOTICES that this PROPAGANDA ENGINEERING from wealthy all star Black writers (Reggie Rock Blythwood and John Singleton) strays grossly away from what is shown on THE NEWS and on "AandE's Reality Crime Shows" - "Nightshift" and "The First 48 Hours".
EVIDENTIARY TRUTH is only enforced when the PROGRESSIVE NATIONALISTS have the indictment against their IGNORANT RIGHT WING ENEMIES.