I CANNOT FAULT US SENATOR COONS FOR FRAMING THE SITUATION IN SOUTH SUDAN IN TERMS OF "UNITED STATES GOVERNMENT FOREIGN AID FUNDING" POLICY
SOUTH SUDAN BECAME A SOVEREIGN INDEPENDENT NATION 10 YEARS AGO, BREAKING AWAY FROM "SUDAN" - ITS OPPRESSIVE NEIGHBOR TO THE NORTH.
IT IS INCUMBENT UPON THIS NATION TO BE SOVEREIGN AND SELF SUFFICIENT - OR LEASE EXPECT TO BE EXPLOITED BY THEIR COLONIAL MASTERS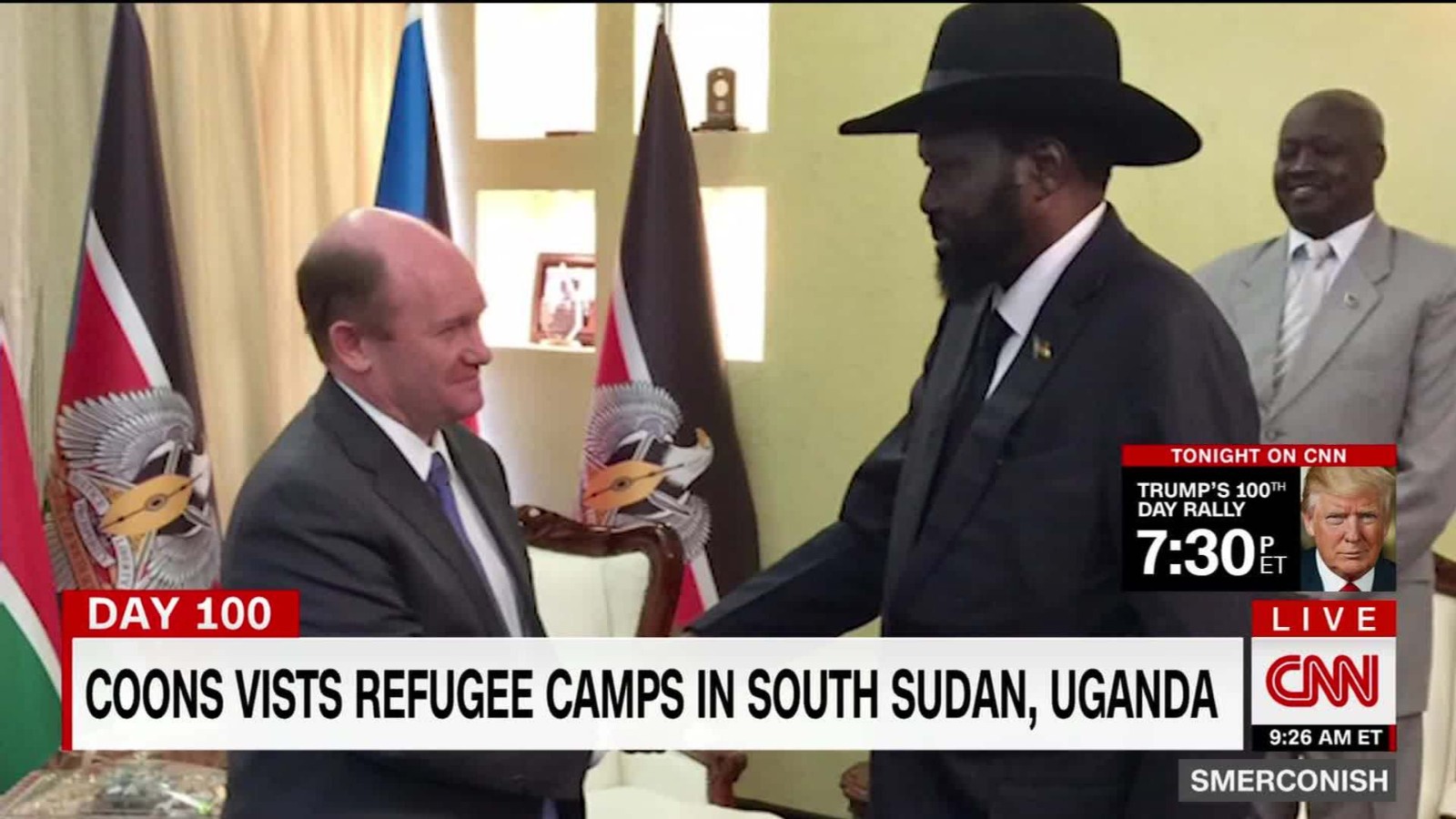 This is the consequence of believing the gap between what YOUR GOVERNMENT provides and YOUR PERSONAL INTEREST AND CONNECTION TO 'THESE PEOPLE' (in which an NGO or charity is created to EXPRESS YOUR REAL VALUES)..............is STOLEN by your NATIONALIZED POLITICS.
YOU ARE MADE TO BELIEVE that by FIGHTING PLANNED CUTS TO US FOREIGN AID - YOU HAVE DONE YOUR PART TO HELP THE PEOPLE WHO YOU FOUND ARE YOUR RELATIVES WHEN YOU PAID $49.95 TO 'ANCESTRY.COM DNA CHEEK SWAB IT"
TWO WHITE MEN - NAMED: SENATOR COONS AND PRESIDENT TRUMP WILL HAVE FAR MORE IMPACT IN THE LIVES OF THESE EAST AFRICANS THAN THE AGGREGATE ACTION OF EVERY SINGLE "BLACK AMERICAN" ORGANIZATION - RELIGIOUS OR SECULAR