THIS IS A TRUE STORY - I will keep it vague.
I am currently on a road trip.
I saw a traffic jam on the main expressway and used "Waze" to find an alternate route.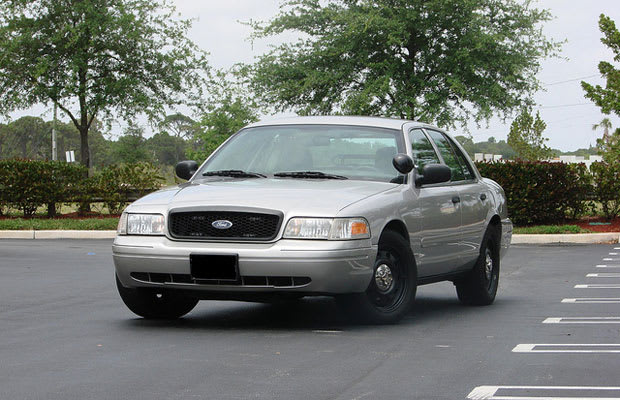 I drove though a plush lily white suburban town. Speed limit 25 or 35 MPH.
I saw an unmarked police car behind me and (I'll be damned if the indoctrination from the movie - "Get Out" - did not cause me to be concerned. But he turned left and I went straight.
I continued to follow 'Waze', while he obviously knew the area. I got about 0.5 miles ahead and then as I turned right on another street - there was the unmarked car with strobe lights that I noted on the bumper and on the top of the windshield. He turned the other way again. I was confident that he wasn't following me. We just happened to be heading in the same generation direction.
THEN the real 'GET OUT' scene was shown.
In this LILY WHITE suburban area - a bunch of Wealthy White Liberals had signs in their front yard protesting TRUMP'S TRAVEL BAN - while pretending that they cared about MUSLIMS.
I AM GOING BACK TO STEAL ONE OF THESE SIGNS later on tonight.
When I got to my destination I asked my friend:
"Have you seen the WHITE LIBERALS who live in you surrounding suburbs and now showing care for THE MUSLIM IMMIGRANTS BEING BLOCKED BY TRUMP come into the POOR BLACK AREA that is a few blocks away from you and offer to PROVIDE THEM WITH PROTECTION - when there is no POLITICAL ADVANTAGE against THEIR WHITE RIGHT WING ADVERSARIES to be gained in doing so?
WE SUPPORT WHITE PROGRESSIVES WHO ARE SKILLED AT TAKING PUBLIC POSITIONS THAT TEND TO RETAIN 'BLACK PROGRESSIVE FAVOR' EVEN AS THEY NEVER STRUCTURALLY ADDRESS THE PROBLEMS WITH THEIR 'PROGRESSIVE NATIONALIST COALITION MEMBERS WHO ARE BLACK' - AND RISK OFFENDED THEM.
| | |
| --- | --- |
| THE WHITE PROGRESSIVE CHESHIRE FOX ALLY WHO LIVES JUST OUTSIDE OF THE AREA WHERE THE 'MASS SHOOTING IN NORTH PHILLY' TOOK PLACE BUT WON'T BE FEATURED ON TVONE WITH ROLAND MARTIN | |