The carnage in today's Syria is heart breaking.
Three factions fighting in this same space all claim some moral mandate for their continued fight:
The Government - Backed By Russian air power
The Rebels - Backed By American weapons
ISIS - Fought against by all of the above
While there is no such thing as "My Holocaust Is Worse Than Your Holocaust" - the main claim that the people of Syria have over most scenes of carnage in Africa is that they fell further to a point a total destruction, having started with more development and infrastructure.
SOMEONE FAILED TO READ 'THE STORY OF SOLOMON' AS SYRIA IS "THE BABY THAT IS BEING CUT IN HALF"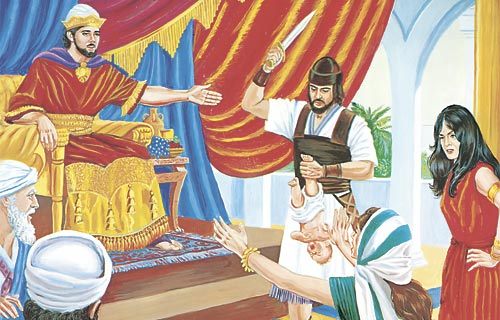 STRAIGHT UP SAVAGERY
HOW DOES SYRIA GET "PUT BACK TOGETHER AGAIN"?
ANSWER: IT DOESN'T!!
I see no possible way for one of these factions to "WIN" in the end.
They all have lost as their once prosperous nation is totally destroyed.
Young victims of war are traumatized at what they saw.
Adults who are aware of so many friends getting killed (blown up, gunned down or had their heads cut off) are never going to forgive their transgressors.
Foreign powers either providing direct bombing or the weapons of destruction appear to be untethered by their own (claimed) National Consciousness
and worse of all - those who do domestic political battles over IMMIGRANTS but who are themselves too blind to focus on THE CONDITIONS IN THE SOURCE that turned a sovereign people into MIGRANTS - lack the vision and willpower to focus on drying up the flow of FUEL and WEAPONS that will ultimately put out the FIRE OF WAR AND CARNAGE.