Question: What Does 'Constructive Feedback University' Believe In At Our Foundation?

ANSWER: PERMANENT INTERESTS FOR DEVELOPMENT


GOVERNANCE OVER THE INSTITUTIONS THROUGH WHICH THEY WILL BE MANIFESTED - ORGANICALLY - THROUGH THE REPETITIVE ACTIONS OF THE PEOPLE VIA THEIR NATURAL ASPIRATIONS





WITHOUT A MODEL THAT PROVIDES THE MACRO-CONSTRAINTS UPON THAT WHICH IS INTERESTING AND THAT WHICH AS PROPAGANDA AND BANTER INSIDE OF AMERICAN POLITICS - ONE ENDS UP FILLING CONTENT ON HIS DAILY YOUTUBE VIDEO RANT
While I can strongly disagree with someone on their positions "on the 5th floor" - those who have well reasoned thoughts at the FOUNDATIONS (the sub-basement) will earn my respect. I don't need 100% agreement.
When You Lack Clarity At The Foundation - You Get What We See In Oshay Duke Jackson - Agreement On Many Points BUT A Focus In The Minors
Please recall last month that I got on Oshay Duke Jackson and Yvette Carnell when they said "Black Americans Should Be FIRST IN LINE" for American entitlements - before the Immigrants.
Further Jackson has a history of DISMISSING the systematic destruction going on in Africa - BOTH at the hands of Africans and 'Historically White Controlled Nations'.
With this in mind how does one LOGICALLY dismiss any focus on REAL AFRICANS ALIVE TODAY while expresses EXTREME OFFENDEDNESS over SPOKEN references to NOW DEAD AFRICANS from more than 100 years, inferencing them as IMMIGRANTS rather than SLAVES BY FORCE?
This is what you get when you seek DEBATE Over SUBSTANCE AND ATTACHMENT TO REALITY.
The common trick of "WE ARE NOT TALKING ABOUT THAT NOW" is used to keep the Negro debater focused on the OFFENSE that matters most to him.
Notice THIS BLOG did not say "Obama ALSO Called African Slaves IMMIGRANTS but did not trigger OFFENDEDNESS"
THIS Blog Says:
`THE US GOVERNMENT RAN A COUP IN AFRICA WITH OBAMA AT THE HELM - AND THE CORRUPT BLACK RACIAL SERVICES MACHINE OLIGARCHY, steeped in advancing PROGRESSIVE NATIONALISM IN AMERICA proved that it will NEVER derail an agent for Progressivism by informing Black Americans with BLACK HISTORY!!!!
Oshay Duke Jackson's methods leaves him vulnerable to con men like Ava DuVerne - a prime propagandist who reserves the right to use the bits and pieces of Black Oppression History to control the NARRATIVE TODAY.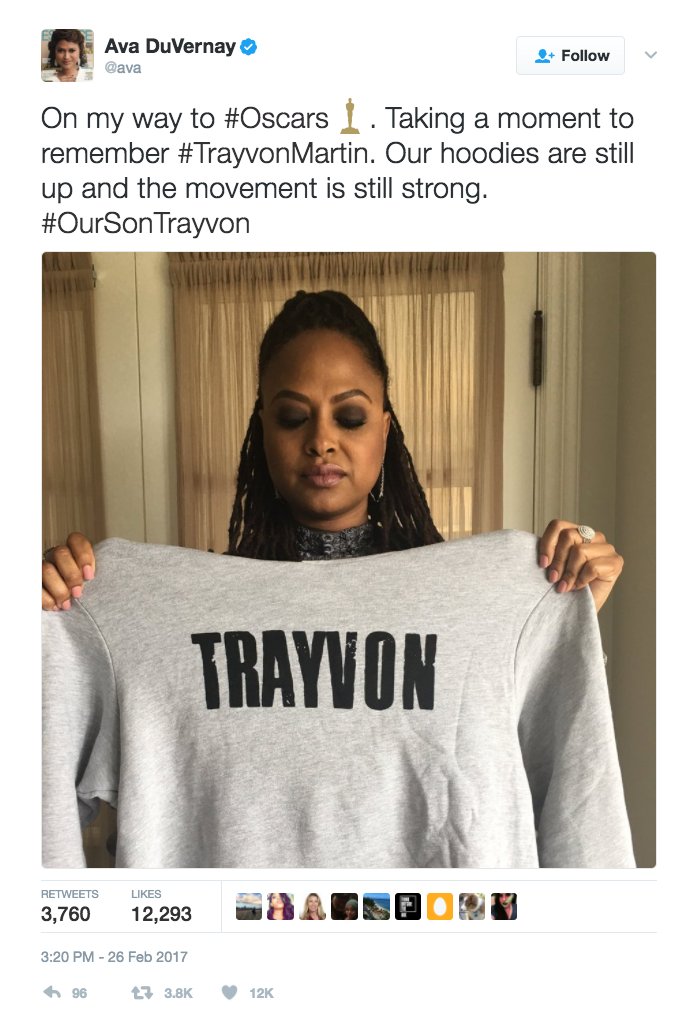 SUMMARY WHILE "CONSTRUCTIVE FEEDBACK UNIVERSITY" WORKS HARD TO SEPARATE:
INTEREST OF THE GLOBAL BLACK DIASPORA
CONTAINERIZED BLACK AMERICAN INTERESTS
US POLITICS
THE AMERICAN GOVERNMENT...................
THE #1 JOB OF THE EMBEDDED BLACK FOX CONFIDENCE MEN IS TO TRICK THE NEGRO INTO FUSING ALL OF THE ABOVE INTO HIS "BLACK FACED STRUGGLE" - WHILE HIS NEFARIOUS STRUGGLE PARTNERS EFFECTIVELY REMOVE THE "BLACK DIASPORA" FROM THE NEGRO'S DASHBOARD - SO THAT THE "OPTICS INSIDE OF THE CONTAINER" HAVE NO EXTERNAL REFERENCES FOR THE NEGRO TO AFFIX UPON