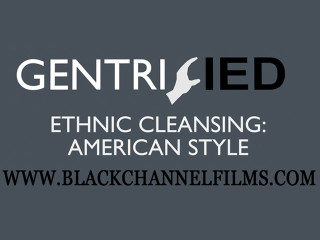 WHEN YOU HAVE A FAILED "ORGANIC COMPETENCY DEVELOPMENT" STRATEGY AND DO NOT KNOW HOW TO GOVERN "BLACK COMMUNITY HUMAN RESOURCES DEVELOPMENT INSTITUTIONS"....................
YET YOU STILL CONTROL "THE BLACK NARRATIVE".........
EVEN THOUGH YOU ADMIT THAT "BLACK PEOPLE ARE LOSING GROUND ECONOMICALLY" (REGARDLESS OF THE AMOUNT OF PERCEIVED INCREASE IN POLITICAL POWER AND BLACK ELECTED OFFICIALS)........
YOU UNDERSTAND THAT YOU ONLY NEED TO CREATE A "NEW NARRATIVE" TO:
HAVE THE PEOPLE TO UNDERSTAND (YOUR VERSION OF) WHAT IS ATTACKING THEM
HOW EVEN MORE "BLACK UNITY" THAN YOU GOT THEM TO HARVEST THEIR VALUABLES INTO WHEN YOUR FOCUS WAS "PROGRESSIVE POLITICAL POWER"
AND ULTIMATELY MAKE THEM BELIEVE (AGAIN) THAT MORE POLITICAL POWER OVER THE GOVERNMENT - PER THE EXPRESSION OF "ECONOMIC JUSTICE" (REGULATION OF HOUSING PRICES) SO THEY ARE NOT PUT OUT ON THE STREETS -
IS THE KEY TO SUSTAINING YOUR NEXT 'BLACK COMMUNITY VALUABLES HARVESTING SCHEME" IN POLITICS
HOW THE "WHITE RIGHT WING KLANSMEN WHO LYNCHED BLACK PEOPLE" MORPHED INTO THE "LANDLORDS" AGAINST WHOM THE NEXT "BLACK FIGHT" WILL BE WAGED AGAINST
WHILE THE MASSES OF BLACK PEOPLE WERE WATCHING THE MOVIE (THE NARRATIVE CREATION) ABOUT "GENTRIFICATION":
I WAS OBSERVING THE AUDIENCE
I WAS RECORDING THE NAMES OF ALL OF THE MOVIE CONTENT CONTRIBUTORS BEING INTERVIEWED
JASON BLACK: I WILL ASK YOU WHAT TIM WISE, RACHAEL MADDOW AND LAURA FLANDERS CANNOT ANSWER:
WHAT DO
AMERICAN CONTAINERIZED BLACKS NEED TO STOP DOING
IN ORDER TO ACHIEVE THE FABLED 'ECONOMIC JUSTICE / SOCIAL JUSTICE' THAT YOU ARE SELLING TO THEM?