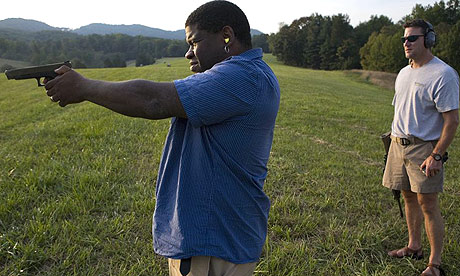 The other day as I was monitoring the New York Times Editorial Page - home of Charles Blow I noticed that they, again, affirmed my previous observations:
When they make mention of a 'Black Situation' they are quick to give the REASONS WHY

Example - "Though Blacks and Whites use Marijuana at equal rates....BLACKS ARE CRIMINALIZED MORE for their use"

On the very same opinion page - Economist Paul Krugman went after 'Stupid White Conservatives" - feeling that their shoulders were broad enough to handle his burden - unlike 'The Blacks'
My point is not to defend the "White Right Wing", but to expose how, thanks to massive fraud and manipulation, the 'Active Americanized Blacks' are no longer allowed to be called 'Stupid' - BUT WORSE when politically charged generalizations are made against THEIR ideological enemies - you never hear their 'Black Liberation Theology' inform them about the dangers of 'Bearing False Witness Against Your
Neighbor
Enemy"
While this apparent shift in the target of 'Stupidity Slander' seems favorable to 'The Blacks' who can now count upon a large segment of 'Evolved White People' to not OFFEND them by calling them STUPID.....in truth - it is merely yet another 'Black Valuables Harvesting Scheme'.
You are not STUPID because you are going along, just as they know you are good for the taking.
It is then that I tuned into a C-SPAN recording on "Gun Violence In America".
I admit that I was surprised that Gary Younge was Black and above that, was born in the UK.
AFTER LISTENING TO THIS VIDEO IN ITS ENTIRETY I STILL LONG FOR SOMEONE WHO HAS THE INSIGHT TO CONSTRUCT THE "DARK MATTER COUNTERPART" TO THE ARGUMENTS THAT GARY YOUNGE HAS MADE AGAINST THE 'GUN LOBBY"
For People Like Gary Younge - Since DISPASSIONATE ANALYSIS Of The COST TO BLACK AMERICANS For Allowing Their "BLACK DEVELOPMENT STRUGGLE TO BE MOLESTED" By American Consumer Capitalist Political Opportunism IS OFF OF THE TABLE - They Are Left Having To Construct A Narrative Of PERNICIOUS 'WHITE RIGHT WING SYSTEMATIC ATTACKS UPON THE INTERESTS OF BLACK AMERICA" - Evan As THEIR OWN FRAUD Allowed 'Historically White Controlled Nations' To Launch MORE OBVIOUS ATTACKS Upon "Nations Of Color" As They FILTERED THESE STORIES OUT OF THE US NEWS MEDIA SPACE, BECAUSE They Did Not Want To Derail BLACK FACED PROGRESSIVE FUNDAMENTALIST NATIONALISM's Ascendancy Into Power Inside Of The USA






SOURCE CSPAN


GARY YOUNGE'S PRESCRIPTION FOR MAKING AMERICA LESS PRONE TO GUN VIOLENCE




Point To The White Privilege Outlets That Young Wealthy WHITE MALES Have To Prevent Them From Entering The Criminal Justice System
Make The GUN PROBLEM That Disproportionately Affects Poor Black People Into An AMERICAN PROBLEM, Fighting The Bigots Who Want To Make It A "BLACK CHARACTER" Problem
Fight The GUN LOBBY By Convincing America That WE LIVE IN A 21ST CENTURY NATION And This Type Of VIOLENCE DOES NOT HAPPEN ANYWHERE ELSE IN THE WORLD


OPINION:

I would rather listen to A WHITE PERSON make use of tired and fraudulent framings about the 'Black American Condition' than to hear these same views spouted by an "Employed Black".

YOU ARE NEVER EVER NEVER GOING TO GET A "BLACK VALUABLES INVESTMENT" PERSPECTIVE NARRATIVE out of people like Gary Younge.

HE SAYS: 'AMERICA HAS CHANGED", but he has no VOCABULARY that draws him to seek out evidence of the

TRANSFORMATIVE EFFECTS (FOR THE BETTER) THAT HAVE COME FROM ALL THAT 'ACTIVE AMERICAN BLACKS' HAVE INVESTED IN - FOR THE LAST 50 YEARS

.

The tired brush back that says "BLAMING THE VICTIM" is ONLY accurate when placed upon the RANK AND FILE.

As for the corrupt "Black Racial Services Machine Oligarchy" then MUST NEVER be allowed to self-include themselves into the VICTIMIZATION CLASS - for they are the INVESTMENT ADVISERS who have harvested the Black Community Valuables into AMERICAN CONSUMER CAPITALISTIC POLITICAL OPPORTUNISM - and then purposely ran a DIVERSION SCHEME so that "No Negro" would ever get to the point of ASKING FOR HIS MONEY BACK
THE STRUCTURED CORRECTION OF GARY YOUNGE'S ARGUMENTS.

There is no need for a REBUTTAL. He was hired as a NARRATOR not a SOLUTION PROVIDER




When Mr Younge says "THIS DOES NOT HAPPEN ANYWHERE ELSE IN THE WORLD"..............he is talking about THE WHITE WORLD (Europe, Canada and Australia) - KNOWING that you won't notice that he is removing the large majority of the REST OF THE WORLD.

(Not picking on Mexico but) One only need type in "Mexico Violence" into their search page and see the latest carnage that DOES NOT REGISTER on Mr Younge's radar - for no other reason than THESE ARE NOT WHITE PEOPLE



FIGHT NATIONAL FIGHT AGAINST THE GUN LOBBY is straight "Rep John Lewis 101"

If you watch Rep John Lewis for as long as I have you begin to see two key tricks to his ability to FAIL TO DEVELOP BLACK PEOPLE, YET REMAIN IN POWER AS A HERO

When you are INCOMPETENT at addressing a SUBSTANTIVE ISSUE - FIND A POINT OF RACIAL FISSURE TO EXPLOIT - thus convincing your flock that you are INDEED FIGHTING FOR THEM - just as you always have
When there are no more "LOW HANGING BLACK FRUIT" you find a new 'MARGINALIZED GROUP' to fight on behalf of (LGBT), knowing that the CONFIDENCE MEN LEADERSHIP can rile up the UNDER-DEVELOPED constituents in your ranks because THEY LIKE FIGHTING THEIR ENEMY and thus feeling a SENSE OF PURPOSE - more than than expect to ever attain the AMORPHOUS GOAL (social justice) that you have dangled in front of them.

IN FACT if you asked them to define what 'SOCIAL JUSTICE IS" - you would find that it is the NEW "HOW MANY BUBBLES IN A BAR OF SOAP' SCHEME - and is still used to KEEP BLACKS UNDERDEVELOPED.

IN SUMMARY: In Their Actual CONTEMPT FOR A STRONG BLACK COMMUNITY BUILT UPON STRONG INSTITUTIONS AND TRANSPARENT GOVERNANCE - they would rather have PERPETUAL FOOT SOLDIERS, following behind them EVEN AS - the MORE POWER that Progressive Fundamentalist Nationalism wields - THE MORE OUTLANDISH the "Negro Confidence Scheme" must be rendered. (ie: Tavis Smiley - "Trump Supporters Want To Put Black People Back Into Slavery' - THIS AS THE NEGRO CONFIDENCE MAN ran a diversion scheme on the COUP IN LIBYA to obfuscate for Obama and THE US GOVERNMENT - for the benefit Of WHITE CONTROLLED NATIONS.)

I AM GOING TO BREAK OUT #3 INTO A FREE FORM EDITORIAL (BELOW) because this is the greatest INDICTMENT of this FRAUDULENT, BUT POPULAR NARRATIVE.



YES THE 'ACTIVE AMERICANIZED BLACK' HAS EXPERIENCED

'TRANSFORMATION'

AFTER BEING DECEIVED INTO FUSING HIS 'BLACK COMMUNITY DEVELOPMENT INTERESTS' INTO AMERICAN CONSUMER CAPITALISTIC POLITICAL OPPORTUNISM' - BUT NOW SHOW THE MECHANISMS AND INSTITUTIONS SET UP BY THE EMBEDDED CONFIDENCE MEN THAT CAN 'MAKE THE NEGRO STOP'
The grand FLAW AND FRAUD of Gary Younge's account of THE PRECIPITATION OF VIOLENCE AMONG POOR BLACKS IN AMERICA is that HE CAN'T BRING HIMSELF to see the ACTIVE HARVESTING AND MOLESTATION of their "BLACK COMMUNITY INSTITUTIONS" that have come from the POLITICAL HARVESTING SCHEME that their "Black Mobilization Movement" has exacted upon them.
Today we have "Negro Confidence Men' - the SAME ONES who RAN INTERFERENCE (unknowingly for 'Historically White Controlled Nations) for President Obama's escapades in NATIONS OF COLOR - in pursuit of AMERICAN GOVERNMENT INTERESTS - yet NO WHERE did they FRAME their 'Black Studies' assessments in this manner - YET THEY WANT US TO BELIEVE that "Slavery Is On The Horizon" because of their Progressive Election Loss.
Even though most Black Americans will return to life inside of MISSION ACCOMPLISHED ZONES within which:
Their Educational Services Are Provided
Their Local Economic Sustenance Is Had
Their Community Safety Is Manifest.......
it is the FRAUDULENT INDOCTRINATION cast by the "Black Racial Services Machine Oligarchy" that will convince them that they are LESS THAN THE WHITE MAN IN AMERICA - and that it is their WHITE RIGHT WING ENEMY that is doing the withholding.
The reason why the "Constructive Feedback University" INVESTMENT CENTRIC approach is superior to the more popular "We Wuz Slaves And We Gonna Be Slaves Again If Trump Has His Way" CONFIDENCE SCHEME is because the later focuses on "MASS GROUP INDOCTRINATION" - with full molestation of the BLACK COMMUNITY SPIRIT OF DISCERNMENT - so that an ULTERIOR MOTIVE can be achieved (Post Racial Progressive Fundamentalist Nationalism).
The INVESTMENT CENTRIC approach, by comparison demands that a clear and descriptive END STATE be crafted and requires THE STAKEHOLDERS to both actively participate because THEIR SKILLS AND COMPETENCIES will be needed to define and uphold this TRANSFORMED STATE - and because SINCE BLACK PEOPLE ARE 100% EQUAL - those IN POWER need to have a STRONG AND CONSCIOUS POPULACE to keep them inline - so they are NOT DISARMED.
In short - the Gary Younge scheme is NON-WHITE WHITE SUPREMACIST - the WHITE MAN yet again the 1.0 PERFECT INFERENCE for which the NEGRO TO MEASURE HIMSELF AGAINST. Yet it advances WHITE SUPREMACY because when the Negro comes up short he will focus on his LOCAL CONTAINER - while turning a blind eye to the plight of the mass majority of Black people in the rest of world.
THE PAWN HAS BEEN CHECKMATED