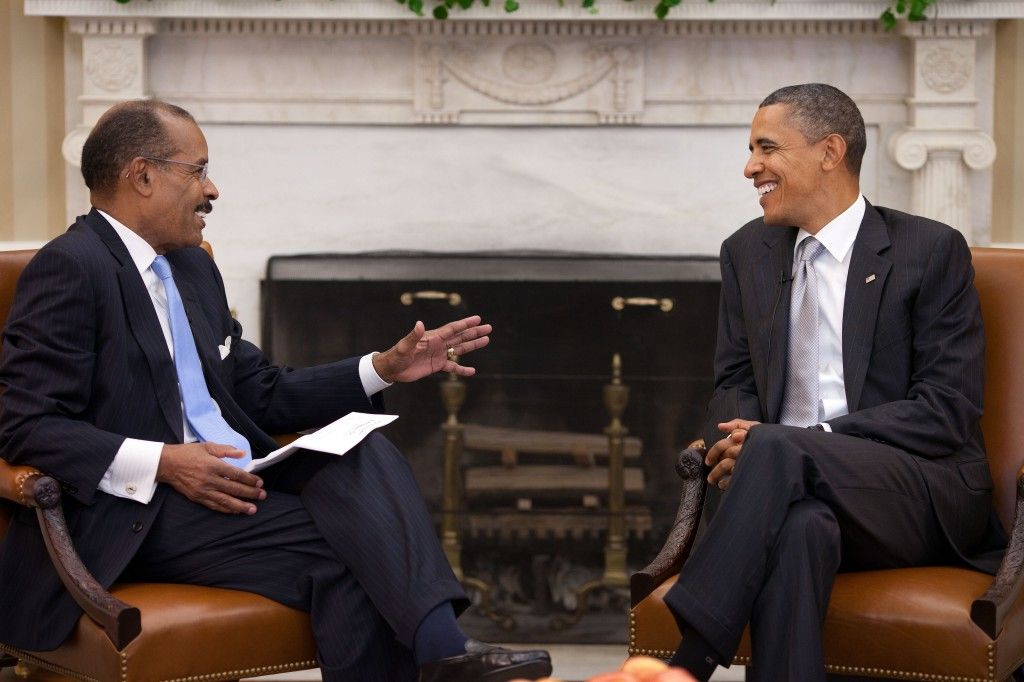 The Fire Side Chat

In Which The

ORGANIC BLACK COMMUNITY GOVERNANCE CULTURE

SUFFERED AN ATTACK FROM AN OUTSOURCE SCHEME THAT DID NOT INVOLVE DETROIT AUTO MAKERS, CHINA OR HUMAN HAIR FROM AN INDIAN CALL CENTER WORKER WHO NEEDED EXTRA MONEY
What Will The "Americanized Negro's " State Of COMPETENCY Be Once Obama Puts Times And Dates Upon The "Long Term" And "Near-Long Term" THREAT FROM DEBT?
NO RESPECT FOR BLACK COMMUNITY INSTITUTIONAL INTEGRITY
Name ONE ISSUE That Currently Confronts The Black Community That You Hear The Embedded Confidence Men Saying:
" I REFUSE To Participate In The Scheme That Attempts To Solve This Problem OUTSIDE Of The Confines Of The Black Community Institutions That Are Already In Our Hands. With The COST To Our Community Is The Loss Of CONFIDENCE In Our COMPETENCY To 'Limit Ourselves' As We Show That The FIX OF THIS PROBLEM Is Our Job #1, I REFUSE To Live Through Another Generation That Has INVESTED OUR BLACK COMMUNITY DEVELOPMENT CONSCIOUSNESS Into The Very System That Most Negroes Said DESTROYED US. While I Can't Stop Certain Black Individuals From Saying And Doing What They Please As They Use Their Freedoms As Americans - I Will VIOLENTLY FIGHT THEM If They Try To Take ANY MORE 'LEAST OF THESE NEGROES' Along For The Ride With Them - Because I Am Tired Of Paying For The Gasoline!!!"
ANALYSIS
When I initiated this blog one of the first principles that I laid out is:
THE DISTINCTION BETWEEN "Being In RECEIPT OF BENEFIT" Which Allows You To Live Up To A Desired Standard Of Living (Consumerism) VS Being Able To Support A Desired Standard Of Living Through The Education And Productive Capacity Of The People Who Desire To Live Up To This Standard (Organic Competency Development).
As one listens to "Black Wing Grievance & Political Opportunism Talk Radio" the narrative of showing how
White
OTHER PEOPLE who have negotiated some assistance from the federal government used to counter the indictments against Black people as "beggars" - gets heavy rotation as a "Self-Chummed" talking point.
The reason why I created the three "gold chalices of Black community valuables" is because, IT IS CLEAR, the average "Americanized Black Person", who looks to POLITICS for their community salvation - does not recognize that, in the grand scheme of TRANSACTION OF VALUE as evidence of EQUALITY - their "Black Community Consciousness" and their "Equal Black Ballots" transacted into the "Malcolm X Political Football Game" MUST BE ACCOUNTED FOR.
Since that time - I have learned that the three elements: (Consciousness, Ballots and Aggregate Worth) are merely INDICES OF MEASUREMENT. The more important construct that I was not aware of at the time is the "BLACK COMMUNITY GOVERNANCE CULTURE".
We all are well aware of the STOLEN AFRICAN CULTURE that triggered the loss of our community management know-how.
I am more convinced than ever that those who can tell you THAT our culture was stolen - as they bring it up in community and political debates are not necessarily qualified to RECONSTRUCT A FUNCTIONAL CULTURE - allowing the Black man in America to fully leverage his human, knowledge and material resources.
We have a problem with INSTITUTIONAL INTEGRITY in which the "Embedded Confidence Men" who are expert in telling the "Americanized Black" a compelling narrative about his condition - is able to RETAIN the congregation's attention REGARDLESS of how many valuables he has compelled them to invest in the past.
They WILL NEVER STATE that TO-DAMNED-DAY
IS
the SOLUTION SET that their past "Struggle Motion" has lead the Black community to reside in.
They make heavy use of the SUPERIORITY OF SLAVERY in destroying Black people - retaining this condition.
Yet they are too corrupt to note that THEIR PRESENT INFLUENCE over the BLACK MOTHERS AND FATHERS of NEWBORN CHILDREN - and their imprint on the child for the next 21 years IS FAR MORE POWERFUL THAN THE "SLAVE MASTER'S WHIP".
If it when you fail to inspect THEIR REAL AGENDA, carefully cloaked behind their imitation milk chocolate coating that covers their hate-filled, progressive fundamentalist agenda of diversion - the artificial sweetner that is used to attract "Americanized Blacks" also inducing the high rate of diabetes - that you begin to understand that:
In This, The 50th Anniversary Of "The March On Washington"
There Will Be A Cast Of Negro Voices On Stage In Washington DC,
Making DEMANDS THAT SOMEONE DEVELOP THEM.
NO ONE On Stage Will Produce A PORTFOLIO STATEMENT,
Showing The Americanized Negro His Investments Into Politics
That Has Brought Him Inside The Government Offices
That He Used To Protest Against.
When YOU SEE WHO THEY ARE NOW PROTESTING AGAINST -
The ONLY Thing That You Should Understand From This RITUAL
Is That THE USE OF PROTEST USING AMERICAN NEGRO
GRIEVANCES Is The "Struggle Motion" That The
Post-Racial Progressive Fundamentalist Alliance USE To
Aggregate Power And Compel The LEAST OF THESE To
Look Past THOSE WHO TOOK THEIR VALUABLES
THEY ARE NOT INTERESTED IN DEVELOPING BLACK PEOPLE.
BEYOND EVERY THING ELSE, DEVELOPING THE NEGRO TO ASSUME THE TOOLS FOR PROPER GOVERNANCE OF HIS OWN COMMUNITY
THEY ARE ONLY INTERESTED IN RETAINING A CONGREGATION OF CONSUMERS!!
THERE IS NO POINT AT WHICH THE NEGRO WILL SAY "ENOUGH!!!" To The Embedded Confidence Men Who Lead Him Forth, Funded With The Community's Valuables.
When This Congregation Is Allowed To Live As They Wish, Inside Of A MISSION ACCOMPLISHED ZONE - You Will NOT See Any Hint Of A "Mystical Magical AFRICAN CULTURE" Coming To Bear, Through The Evidence Of A Well Balanced Set Of Human Beings Made Conscious Of Their EQUALITY.
Instead You See A Congregation That Proves To Be Good Fodder For The "White Progressive Cheshire Fox" To Play The Role As "Missionaries" - Instead Of Placing CHRISTIAN BIBLES In The Hands Of The Natives - They PLACE A VOTER REGISTRATION CARD!!
This Is NOT For The Development Of The "Americanized Negro" OR ELSE Philadelphia, Camden, Newark, Buffalo, Detroit, Chicago, Memphis, And Oakland would possess the most "Developed, Conscious Negroes" on the planet as a result.
Their ONLY agenda is to set up a narrative which compels the "Americanized Blacks" to agree to YIELD THEIR BLACK COMMUNITY DEVELOPMENT CULTURE - as they are made to understand that A CONGREGATION THAT IS UNIFIED in adopting A COMMON ENEMY is an equal psychological outcome to a BLACK COMMUNITY that is PLEASED WITH ITS ORGANIC DEVELOPMENT.
WHO WILL RISE UP AS

THE "NEGRO HOWARD ZINN

IN DEFENSE
OF THE NEGRO FROM THE NEGRO EMBEDDED CONFIDENCE
MEN

THAT ARE IN BED WITH THE GOVERNMENT THAT




THEY USED TO FIGHT?
It is ONLY WHEN YOU attempt to compel the AMERICANIZED NEGRO to take his acquired organic knowledge to another BLACK DISAPORATIC COLLECTION that you begin to see the CORRUPT PERVERSION of BLACK LEADERSHIP that the "Embedded Confidence Men" that have unchecked access to the BLACK COMMUNITY CONSCIOUSNESS NUCLEUS represent.
The "Post-Racial Progressive Fundamentalist Alliance", knowing the POWER OF HISTORY TEXT, has employed a band of PAID-BLACKS as news operatives that serve as perfect HISTORIANS broadcasting self-chum to the Negro.