The DNA Of Progressive Fundamentalism:
INDICTMENT As They "Keep Their Enemy On Trial"

ESTABLISHMENT PROTECTION/AUTHORITY DENIAL
ANALYSIS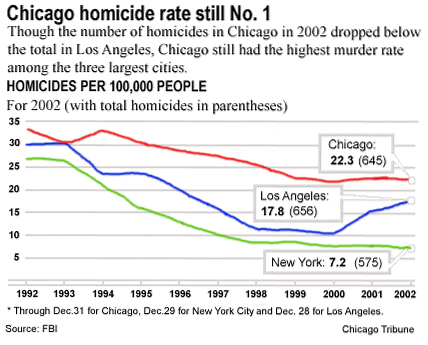 Murderer: An Oppressor
Use the "power imbalance" between the murderer and the murder victim to make an INDICTMENT against the "right-wing hatred" in society". Use the resources of the society to stamp out this culture that produces hatred and lack of value for life of "the protected people".
Murderer: Protected Class Killer
Talk about how the legacy of "societal molestation" has set up the conditions which motivated the killer to strike. Focus on CHANGING the greater society as the means of reducing the killing.
The Point That Is Missed:
Chicago is a MISSION ACCOMPLISHED ZONE.
The Illinois Progressive IS NOT EVER going do an assessment "WITHIN Chicago", making note of the fact that - more than 60 years into "The Struggle" in Chicago - the results that were promised to "The Least Of These" have not been realized.
The Progressive Joint Venture is expert at demanding "Social Justice" from the GREATER SOCIETY via "Struggle".
The Progressive Joint Venture is competent at generating a large congregation WITHIN the "Mission Accomplished Zone"
The Progressive Joint Venture is INCOMPETENT at producing DESIRED RESULTS THROUGH the institutions that they control.
As long as "The Rank & File" invest their valuables in a manner that is favorable to "The Progressive Joint Venture" THEY WILL be PROTECTED CLASS.