TRANSPARENCY ALERT - My Agenda
I am watching you.
I am noting all of the antics used to fuse the "Black Consciousness" into the "American Political Domain", NOT for the Development of Black people but for the development of an IDEOLOGICAL TRUST that stands unchallenged and unrepentant.
The way things work at present is that I, who is an observer and critic, must CONVINCE BLACK PEOPLE by selling them something that is more "shiny" and "filling" than the Self-Chum that the Progressive Fundamentalists dish out. IF I FAIL TO SATISFY YOU then you have just cause to continue doing what you are doing. You are affirmed by the LARGE CROWD of Black Folks that stand around you. The fact of this crowds presence AND since "Black people are smart enough to know who has their best interests in mind, and who is their enemy" - this CIRCULAR REFERENCE that sounds like Yogi Berra's quips affirms your present stance.
I REFUSE TO STOKE YOUR CONSUMER DESIRES!!!!!
I DO NOT WANT 'FOLLOWERS' because I am not trying to create a strong central "confidence man".
The best way to fight against this TRUST is to dare paint a picture of what a FULLY ERECT BLACK MAN AND WOMEN look like and then to force you to measure the competency of your present scheme to produce this specimen that exits from your processes as it matriculates through during its formative years.
Africa Sees That The Forces That Control The Messages Going Into The Minds Of Black People - Also Controls All Other Physical Manifestations That Are Represented Within The Black Community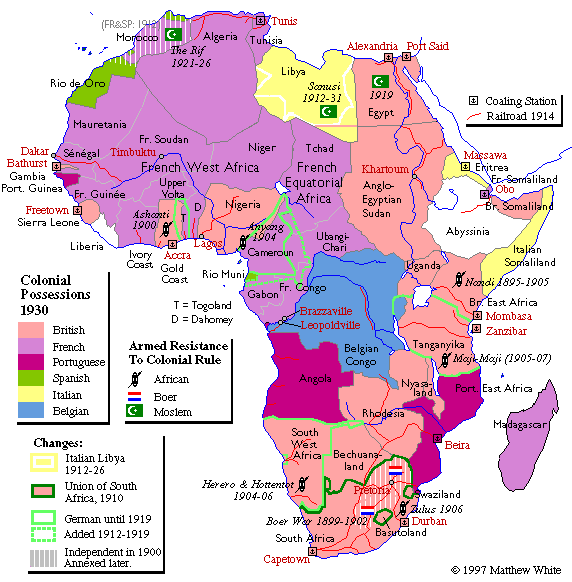 Just as I am forced to stand back and give dispassionate credit to the "White Progressive Cheshire Fox Ally" in America who has formed a joint venture partnership with the "Black Racial Services Machine" - my regard for what China is doing inside Africa must follow suit.
Without needing to place a standing army on the continent - as did the colonialists of the past from Britain, Portugal, France, Italy, Spain and Belgium - today's Chinese need only security forces to protect their own workers and the capital holdings that they have erected.
"The Blacks" that are in need of jobs and infrastructure become their WILLING employees, angered that more of them aren't hired by the Chinese.
While indeed there are some "___________________ nationalists" (fill in the blank of the respective African nation) who are suspicious about the agenda of the Chinese, their voices have largely been drowned out by the popular will for economic development.
It stands to reason that the desperate people who see a Chinese foreign national "DOING SOMETHING" that this "motion" is able to pacify any grievance movement before it takes root.
QUESTION:
What do you do when you are spinning your web and you want to insure that you preemptively suppress any "Negro Uprising"?
ANSWER:
YOU NEED TO CONTROL THE NEWS!!!!
If a well branded entity throws up a cable channel, a web site and printed publications and works earnestly to DEFINE A NARRATIVE that "The Blacks" continue to feed off of - DO YOU THINK - that these will be the portion of "The Blacks" that go along with this foreign infestation OR will they resist - defining contractual agreements that are in balance - in the favor of the provincial powers?
The "complicit Blacks" who's "NORM" has been defined by OTHERS are the worst threat to any LEGITIMATE "Black Community Development Initiative", its legitimacy coming from the promotion of ORGANIC GROWTH rather than HATRED AGAINST EXTERNAL ENEMIES.