Mediaite: Michael Reagan Suggests His Dad 'Was More Of A Friend To Blacks' Than Obama
Attention all "Progressives who are Democrats who are Black":
Please print this picture out, glue it to a paper plate and mount it on your mantle, placing it right next to your "Obama Commemorative Plate". You will see that Reagan's eyes will "follow you all the way around the room" in close scrutiny of all that you do - where as Obama's eyes are looking into the crowd.
If you follow the instructions up above - using the paper plate - at least you can attest to the fact that no parts of the "Reagan Memorial Plate".....................was made in CHINA. The plate that you have likely came from a forest that Reagan's policies with the EPA and Interior Department allowed to be "clear cut" for your consumption of paper and wood products. Years later his "damage" done to you still remains. Now he can watch your ever move as he builds up a case to justify the next round of "States Rights" thus blocking your attempts to nationalize away your ideological shortcomings.
Dear Michael Reagan, son of the late President Reagan:
As an objective and dispassionate observer I am willing to say that your father stands third in line as the "President who has done more to UNITE" Black people together. President Lincoln is first. President Obama next. Following your father is President Franklin D Roosevelt.
Please note that the key exception that your father has on the list is that the balance of the Black community was united AGAINST your father's presidency.
Now, more than 22 years after he departed office and 7 years after the man's death President Ronald Wilson Reagan enjoys more negative references in the Black political vernacular of the past than any "Slave Owning" President who actually beat upon a person of color.
IF you listen to "Black Quasi-Socialist Progressive-Fundamentalist Racism Chaser" political analysis and narrative you will find that:
"The Reagan Economic Policies" are said to have initiated the present economic sircumstance that we face

He started the assault on unions
He gave the green light that "corporate greed" and excessive executive pay were permissible while the pay and benefits of the rank & file must be trimmed for corporate cost saving
Once productive industrial regions were plunged into collapse as corporations began to move their production operations to Mexico or overseas. (Please do not take this to mean that Reagan liked Mexicans though)

Reagan kept several Lampblack Yellow Journalist Press Agents employed as they fabricated the narrative that is still said today: "Ronald Reagan sent a message to Black people when he went to Philadelphia Mississippi to kick off his presidential campaign."

Reagan failed to pay tribute to the 3 'Civil Rights Workers' who had been murdered there a full 16 years prior.
Reagan spoke about how problems should be fixed LOCALLY and thus gave a "wink" to the "States Rights" racists.
While these Lampblack Yellow Journalists took the narrative and repeated it IN UNITY - those of them who were still on the job in 2008 failed to make note of the same "disrespect" suffered by Black people when the entire Democratic Party contingent for the Democratic Party came to "Philadelphia PA" to have their debate and yet none of them mentioned ANYTHING about the OVER 150 BLACK MALES who had been MURDERED in the "City Of Brotherly Love"......in 2007 - the year PRIOR. While a 16 year span makes it a "cold case file" - a one year span likely has some blood stains remaining on the sidewalk which should assist in the DNA testing. IF the prosecutor had sufficient nudging by a concerned populace seeking JUSTICE - that is

Ronald Reagan, that bastard!! Cut the Government Jobs that his predecessor President Jimmy Carter created for the inner cities.

The former Village Voice writer who penned 'New Jack City' after visiting Detroit stated that it was Ronald Reagan's slashing of the job programs that had seen new clothes and a sense of prosperity up in Harlem, dashed and driven to the point of desperation.
Ronald Reagan created a new set of 'Urban Entrepreneurs" who sold CRACK to the Black community because Reagan had taken away OPPORTUNITY and McDonald's didn't pay enough
Since IDEOLOGICAL UNITY ENFORCEMENT is far more important to the Black Quasi-Socialist Progressive-Fundamentalist Racism Chaser than is the leveraging of the institutions under our control to field ORGANIC COMPETENCIES for the DEVELOPMENT of our people - it stands to reason that President Reagan's POWER as an ideological enemy which caused them to UNITE, tightening their clutches upon the consciousness of the Black community - delivering them in bundles to the Democratic Party - I am forced to conclude that Ronald Reagan was a "Friend to the 'Progressive who is a Democrat who is Black'"
Reagan should be paid compensation for playing the part of the BAD cop so well.
Today the "Progressive who is a Democrat who is Black" make use of Ronald Reagan's name more than does Sean Hannity and Rush Limbaugh - attesting to the POWER and regard that this one man has in their consciousness.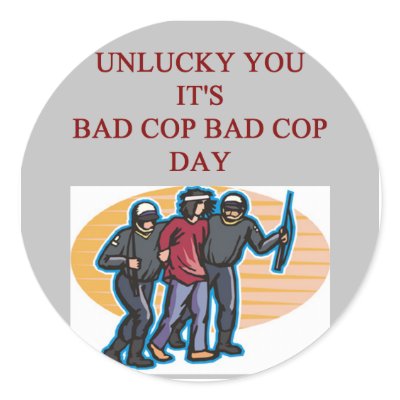 Key Section Of The Article
Sure, Reagan brings up the dubious claim that his father was the real first black president only to shoot it down as something that would "diminish the justifiable pride African-Americans take in having a president who is genetically and culturally black" (Reagan realizes he doesn't exactly have the leeway a Toni Morrison would in this situation), but it's still odd to have the idea even floated today. And it's even stranger to click on Fox Nation and see a giant picture of Ronald Reagan and the headline "Ronald Reagan – More of a Friend to Blacks Than Obama?" as the top story. As a Reddit user said, it's just not that "classy."

Martin Luther King, Jr. Day should be about celebrating civil rights and that means we shouldn't just recognize the oppressed but also those in the majority who stood up against the norm to fight for what's right. However, the tone of the headline and the prominence of the image makes Reagan's post seem less like that and more like "Gee, wasn't my dad awesome?"

Michael Reagan wrote a nice piece, but on a day when we should all be recognizing the actual miracle that is a country electing a black man as its leader less than a lifetime after he would have been forced to live separately, perhaps it's not a good choice for top story.