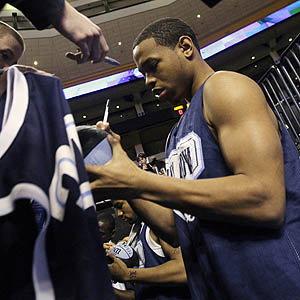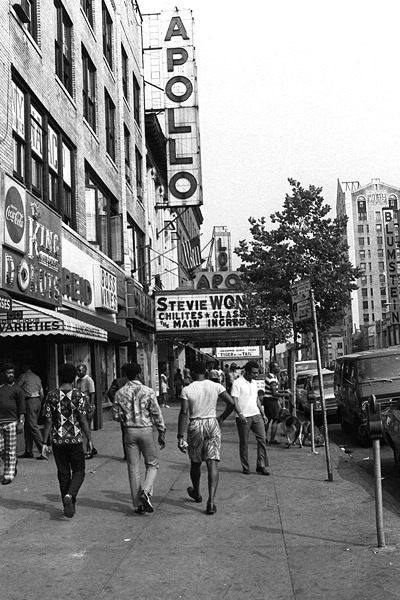 Villanova guard learns hard lessons from his notorious great-uncle
They called him Radio because his mouth never stopped -- a constant chatterboxing of trash talk on the courts outside the Patterson Projects in the South Bronx.

He could shoot it but he was best known as a defender, always with his forearm out in front to protect, always more than willing to settle a game with his fists instead of the ball.

His skills never got him further than the playground, but Guy Fisher became a New York City legend anyway.

In 1970s Harlem, when the neighborhood was burgeoning with African-American pride, swagger and purpose, Fisher was a celebrity. The first African-American to own the famed Apollo Theater, he drew top talent to the cultural mecca after he reopened it in 1978 and had as much star power as the acts he booked, driving around town in his convertible Rolls Royce.

He gave turkeys to the poor at Thanksgiving, started basketball tournaments for the young kids and enticed the older guys at the Gauchos Gym with meaty bets, offering a few grand for the team he picked to win.

Fisher also was one of the most notorious heroin dealers the city has ever seen, a member of "The Council," a consortium of ruthless dealers led by Nicky Barnes that profited off the underbelly weakness of the same neighborhood it publicly built up. Their intertwining stories and that of rival Frank Lucas were the basis of the movie "American Gangster," and Fisher's life also was profiled in a BET series with the same name.

His glory days ended in handcuffs 26 years ago this month, when he was indicted on federal charges of racketeering, drug trafficking and conspiracy to commit murder.

Since then The Apollo floundered and was reborn, closed after Guy's arrest but since preserved as a national landmark. Harlem followed the same trajectory, its population dwindling to a little more than 100,000 by 1990 but then slowly rebuilding itself in the past 15 years.

But basketball remains, a constant rhythm on the same playgrounds that Guy "Radio" Fisher called home. For some it is a salvation; for others nothing more than a diversion.

Basketball couldn't keep Guy Fisher out of trouble, but two generations later his hard-won wisdom and the game he loved did rescue his great-nephew and namesake.